Freedman, Van Duyne, and Jacobsen Publication Image Makes Cover of JACS
September 26, 2018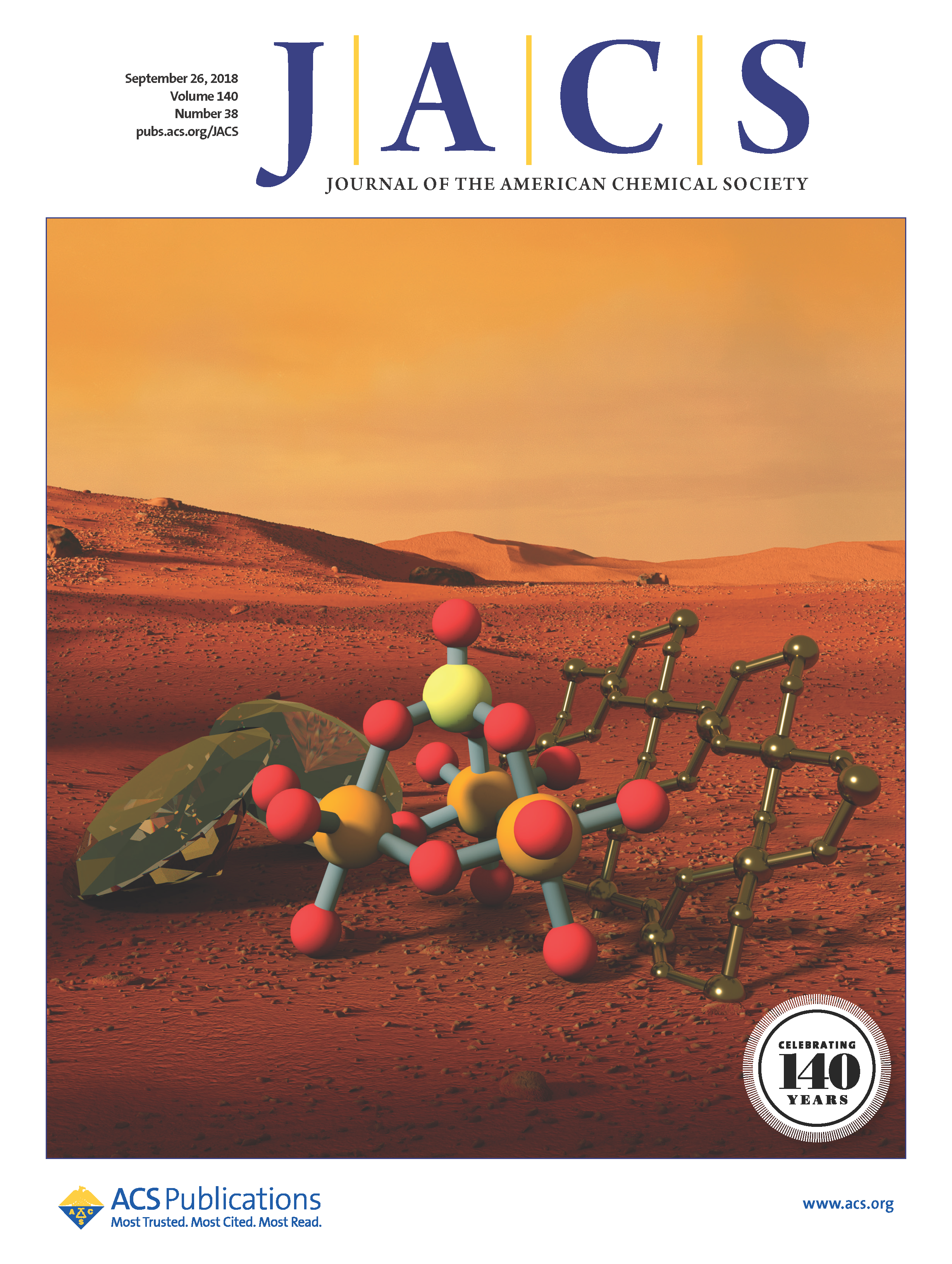 This week's cover of the Journal of the American Chemical Society (JACS) is an image from a recent publication that was a combined effort between the Freedman, Van Duyne, and Jacobsen labs (Earth and Planetary Sciences). 
The image is of Jarosite, a mineral found on both Earth and Mars, which is composed of kagomé lattices of iron centers. Perturbing jarosite via high pressure and studying its response helps unravel the complex magnetism of this mineral. See Freedman and co-workers, "Impact of Pressure on Magnetic Order in Jarosite", DOI: 10.1021/jacs.8b05601. 
This is the first collaborative paper between the Freedman and Van Duyne labs.
Back to top