In Memoriam:
Richard (Rick) P. Van Duyne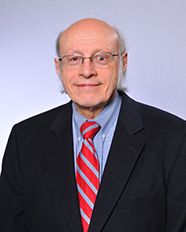 Dear Friends and Colleagues 
I am deeply saddened to inform you that Richard (Rick) P. Van Duyne, a core, dedicated, and passionate member of the Northwestern Chemistry family since 1971, and dearly loved husband of Jerilyn Miripol, has passed.
A pioneer in the scientific community, Rick has made numerous groundbreaking discoveries and is renowned for his discovery and application of surface-enhanced Raman spectroscopy (SERS). Rick was trained as an analytical chemist and has received international acclaim as a physical chemist/chemical physicist through numerous awards and membership in the US National Academy of Sciences. 
Few scientists can match the breadth of his impact: Rick has not only contributed to fundamental experimental and theoretical breakthroughs, but he also has leveraged his science for applications, including art conservancy through the development of non-destructive ways to detect pigments and colorants in major works of art.
Besides his extraordinary scientific accomplishments, Rick was a remarkable mentor to over two hundred graduate students, postdoctoral fellows, undergraduates, secondary education science teachers, and other scholars. Rick's living legacy of group members placed as faculty at some of the most prestigious universities and in major positions of influence throughout the chemical industries will continue to enrich our lives. He was a trusted and deeply valued colleague and friend throughout the University.  
Rick's memorial service was on Sunday, 3 August 2019 from 2-5 p.m. at Donnellan Family Funeral Services in Skokie. 
Our hearts go out to Jerilyn during this time of profound sorrow.
We as a Department are grateful to have known Rick, and we continue to be inspired by his life, work, and legacy.
Regards
Teri W. Odom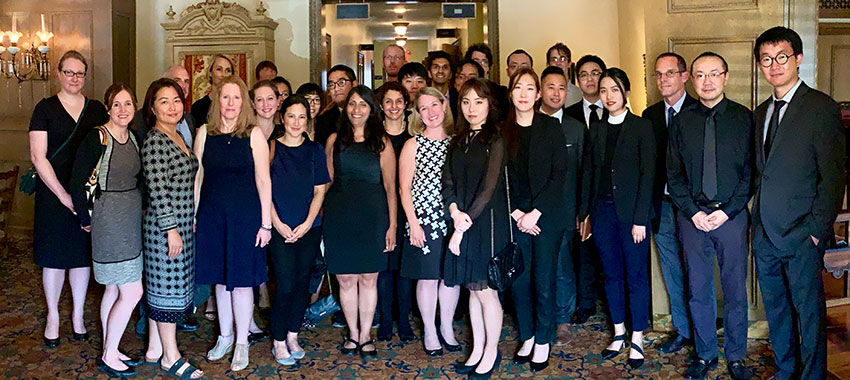 Professor Van Duyne's alumni and current students at his memorial service. [Photo credit: Professor Franz Geiger]
Back to top