Faculty Spotlight: William R. Dichtel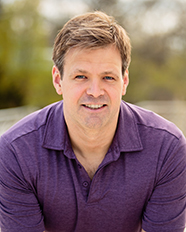 By Irena Garic
Professor William R. Dichtel received his B.S. from the Massachusetts institute of Technology, where he majored in chemistry and was fortunate to gain his first research experience working in the laboratory of Professor Tim Swager. Professor Dichtel then moved to University of California, Berkeley for graduate school, where he earned his Ph.D. for investigating light harvesting macromolecules under the supervision of Jean M. J. Fréchet. He next moved to Los Angeles for a joint postdoctoral appointment with Fraser Stoddart, then at UCLA, and Professor Jim Heath, then at Caltech. There his research focused on developing efficient strategies for the synthesis of mechanically interlocked compounds and incorporating these molecules onto surfaces and into solid-state devices. Professor Dichtel began his independent career in the Department of Chemistry and Chemical Biology at Cornell University in 2008 and was promoted to the rank of Associate Professor in 2014. He moved to Northwestern University in the Summer of 2016 as the Robert L. Letsinger Professor of Chemistry.  Professor Dichtel's research has been recognized with many national and international awards, including being named the 2020 Blavatnik National Laureate in Chemistry and a MacArthur Fellowship in 2015. 
What Chemistry class / professor did you enjoy the most as an undergraduate or graduate student and why?
As a graduate student, I loved Bob Bergman's physical organic chemistry course. He taught me to identify weak logic or incorrect assumptions and how to design rigorous experiments to address them.
Describe your teaching style?
Pragmatic. When I want to teach a difficult concept, I do my best to remember what it was like to not know it, or, failing that, the most logical order of small conceptual advances needed to piece together the whole. But sometimes the best way is as a puzzle. Other times, especially with the luxury of a smaller class, it is better to be more Socratic or let students struggle a bit before stepping in.
What are your current research interests?
Our group focuses on a number of fundamental and practical challenges, including controlling polymerization in two or three dimensions, developing new ways to remove and degrade perfluorinated pollutants from water, recycling plastics thought to be unrecyclable, and studying molecules that assemble into strong, nanometer-wide tubes.
What are some potential applications for the work that you're doing?
Perfluorinated pollutants affect 100 million people in the United States and hundreds of millions more around the world. They are environmentally persistent and are associated with several types of cancer, negative effects during pregnancy, and reduced immune function. We have invented polymers to remove these pollutants from water and established a start-up company to bring this discovery out into the world.
What is the best part about being at the Northwestern University?
Passionate students, outstanding facilities, and ambitious colleagues.
Do you have any advice for young researchers considering a career in academia? 
Be true to yourself. Don't let others define success for you. Find the good in every person and institution.
What is one thing not on your CV that you would like us to know?
I am a marathon open water swimmer. This summer I became the 6th (and fastest) person to complete the so-called "Chicago Skyline" swim. It runs 26 miles in Lake Michigan from Chicago's most northern beach (Juneway) to its most southern beach (Calumet, near the Indiana border).
What is the first thing you will do after COVID-19 pandemic is over?
See live music.
Back to top