Marie Curie's Visit to NU in 1921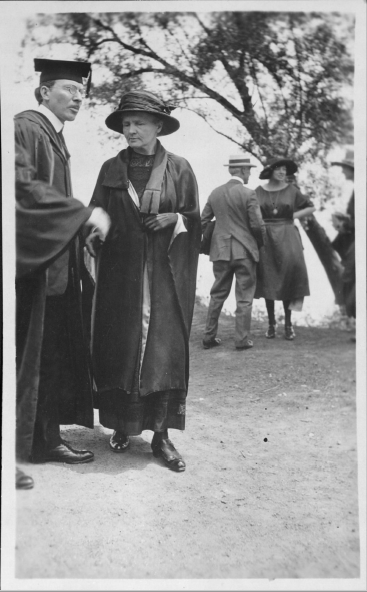 Northwestern University Graduation Ceremony in 1921. From left: Winford Lee Lewis (Chemistry Professor), Marie Curie, and Marie's daughters (in the background). Professor Lewis, at the ceremony, presented Curie for her Northwestern honorary degree.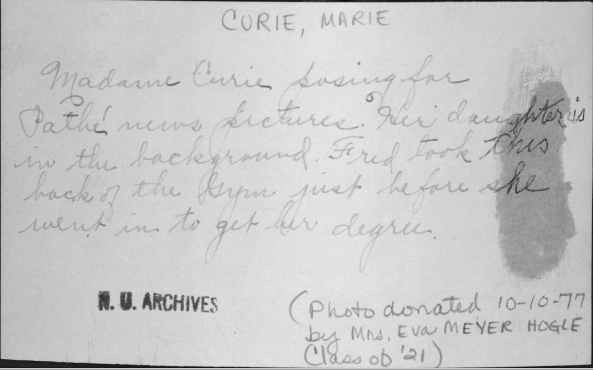 Please see a copy of a letter referencing the one hundred Chicago area women, including Mrs. Marshall Field, who collected $100,000 to purchase one gram of radium Marie Curie needed to continue her experiments. 
Back to top