events
Peter Stair and Eric Weitz Retirement Event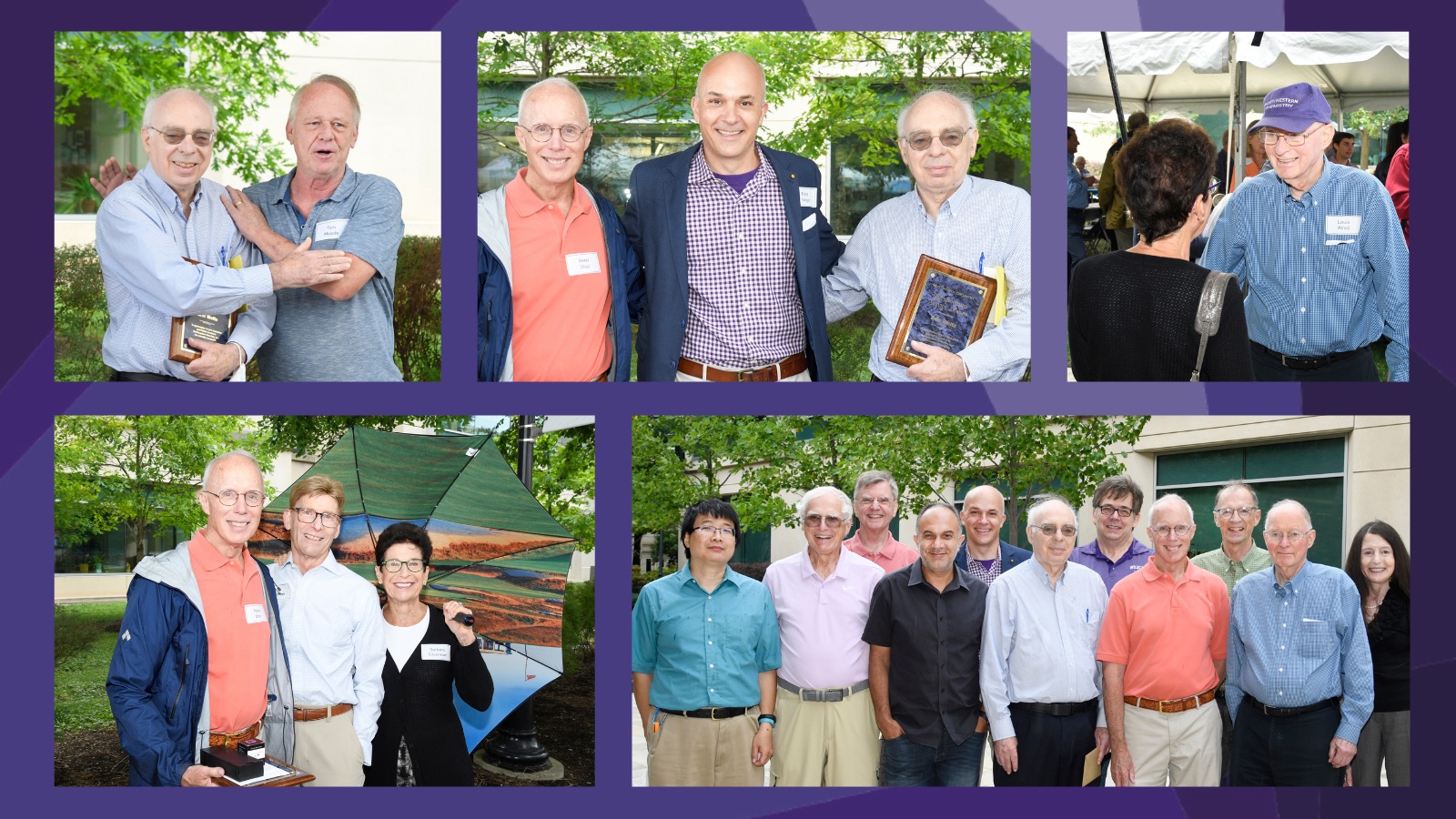 A retirement party was held for Professors Peter Stair and Eric Weitz on 20 August 2022. This special celebration was attended by over 100 guests from around the world, current and emeritus faculty, students, and close family and friends.  
In 1977, Peter Stair joined the Department faculty as an Associate Professor and served as Department Chair from 2012 - 2018. During his career with Northwestern, he served in many influential capacities including Professor of Chemistry, Director of the Center for Catalysis and Surface Science and Director of the Institute for Catalysis in Energy Processes.  
Eric Weitz joined Northwestern in 1974. His research focused on energy related scientific problems which are approached from the perspective of a physical chemist. His research was complemented by regular teaching and mentoring of both graduate and undergraduate students.  
Peter and Eric, thank you for the excellence and dedication you gave in your combined service of over 85 years to the Department. 
---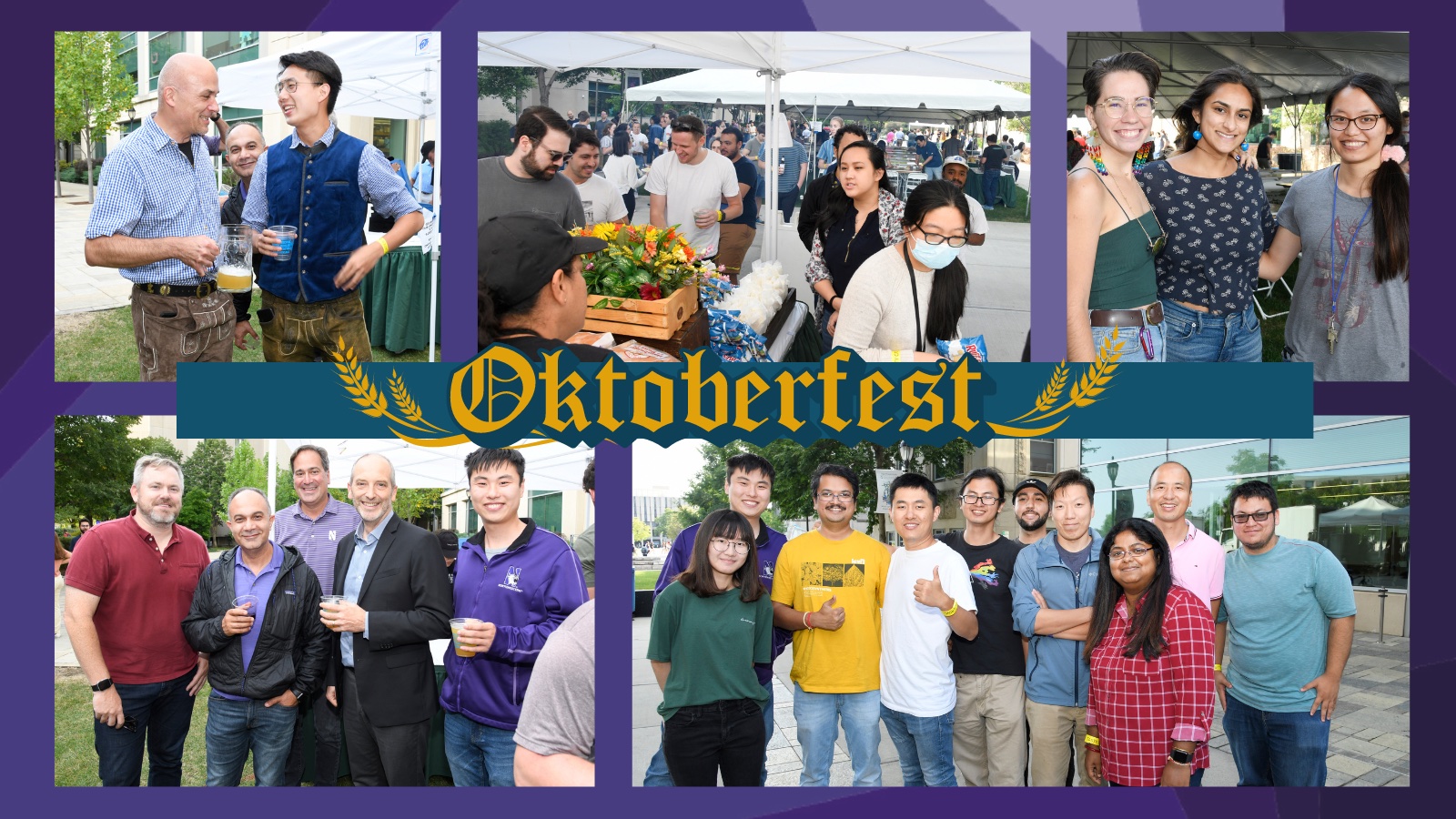 "Oktoberfest" is the Department's fall event to welcome new and returning students with delicious food and drink. This was an afternoon of celebration letting incoming students get to know each other and giving returning members of the Department time together before the start of classes.  
---
Bender Lectures in Organic Chemistry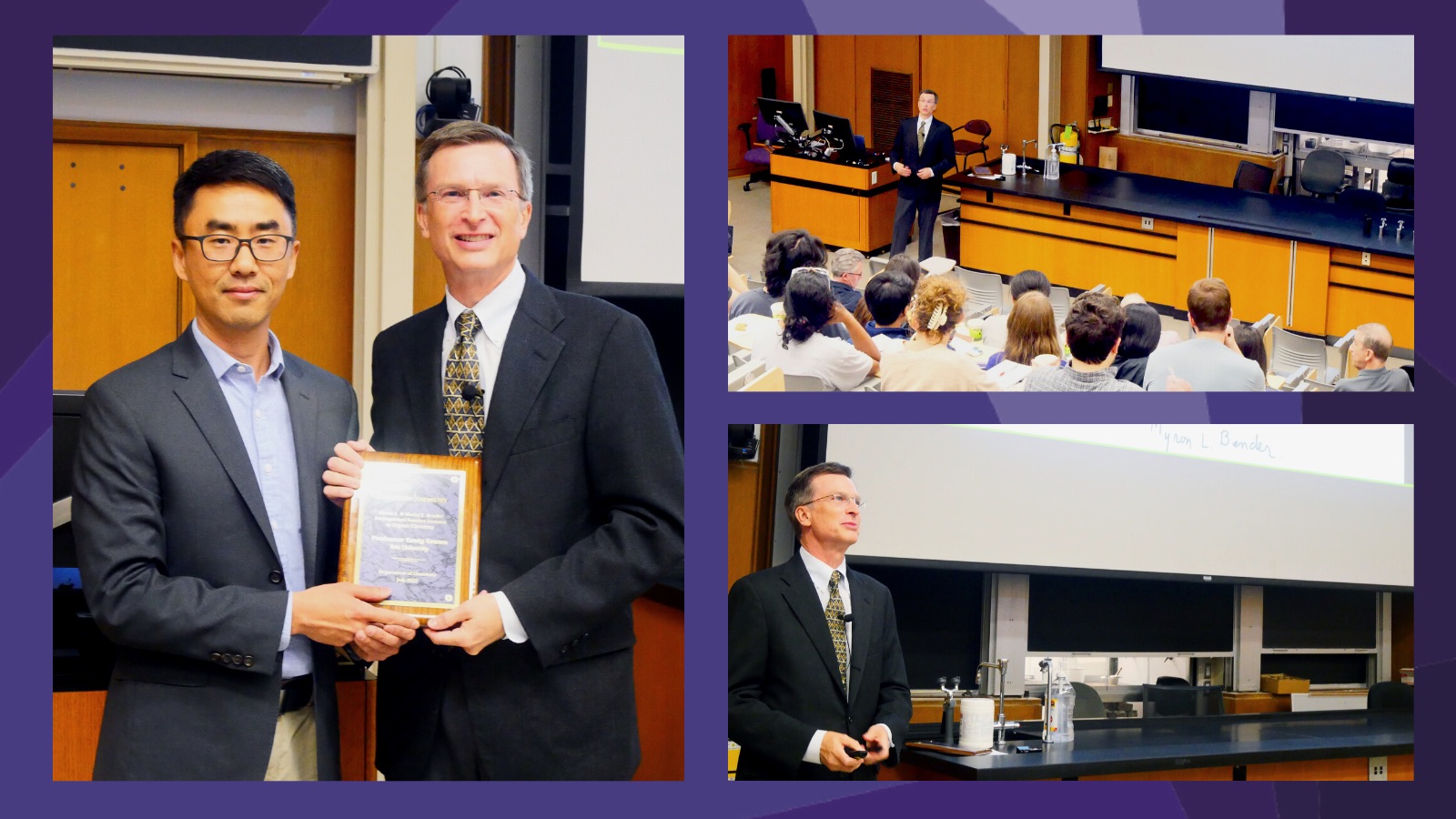 On 20 July 2022, Professor Craig Crews joined us from Yale University for the Myron L. & Muriel S. Bender Distinguished Lectures in Organic Chemistry. Hosted by Associate Professor Xiaoyu Zhang, Professor Crews presented two lectures, Improving on Mother Nature: From Epoxomicin to Carfilzomib/Kyprolis and PROTACs and Targeted Protein Degradation: A New Therapeutic Modality. 
Eight endowed lectures are held each year by the Department, including the Bender Lectures. Each of the endowed lectures are named after a former Department faculty member who had an important impact on both the Department and the larger chemistry community.
---
ACS Fall 2022

This August, the American Chemical Society (ACS) held its annual conference in Chicago, allowing our faculty and students to collaborate with thousands of chemistry professionals to advance chemistry for the benefit of society.

 Professor 

Will

 

Dichtel

 was a 

keynote speaker talking on "

Sustainability and Circularity: Recyclable Polymers and Clean Water,"

 and many of our

professors

and students presented recent findings from their research groups.