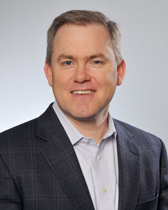 Faculty Spotlight: Karl Scheidt
Karl Scheidt, a faculty member in the Department since 2002, leads a collaborative and interdisciplinary lab at the forefront of discovering new catalytic reactions and their applications in medicine. During his tenure at Northwestern, he has received numerous awards, trained over 120 postdocs and graduate students, and cofounded biotech startups focused on the clinical success of small molecules. 
How did you decide to pursue a career in chemistry?
My father is a well-known inorganic chemist, and I grew up in an academic household. My mother is a retired English teacher, so I had strong exposure to both science and the humanities growing up. Looking back, I loved spending time on a university campus learning about what my father did and all the people doing science in his lab. I knew from an early age that I wanted to better understand and then control the molecular underpinnings of biology and medicine.
Tell us how your career path led you to Northwestern.
I was a chemistry major as an undergraduate and discovered that I really liked to pursue research. I wasn't good at research when I first started, but my first research mentor was very patient and helped guide my interests. Graduate school was the next logical step and I chose to pursue organic chemistry because of its strong connection to biology and medicine. I didn't know I truly wanted to be an academic until late in my postdoctoral career when I got a call from Northwestern about a Jr. faculty position. Until then I had considered both industry and academic pathways and kept my options open. I couldn't say no to such a fantastic opportunity in a top chemistry program and it's now been two decades of discovery in the Scheidt group here at Northwestern.
Describe your teaching style for us.
My teaching style stresses fundamentals with critical connections of real-world relevance to keep students engaged. I want to challenge the very talented students we have at Northwestern, but also make sure they feel supported and encouraged along the way. I consider every lecture a performance: I'm telling a story with a plot and concepts. If you can keep students listening and engaged, they will learn along the way. I strive to know everyone's name in my courses so I can engage and initiate discussions at any time. As a result of my approach, students feel more comfortable asking questions during class because I lower their barriers.  If one student asks a question, then chances are many other students also don't fully understand and it's an opportunity for me to help them.
You recently were
chosen to lead the NSF Center for Chemoenzymatic Synthesis. Can you tell us what research will be done and what the goals and objectives are for this work? 
The NSF CCI programs are a fantastic opportunity to build unique teams for collaborative, cutting-edge research. There are two phases to the CCI programs with Phase 1 being an initial 3-year investment. Phase 2 is a much larger five-year activity with more team members. Biocatalysis involves enzymes evolved from Nature as catalysts to build value-added molecules. In contrast to traditional catalysis, we are harnessing the power of evolution and natural processes to synthesize medically relevant molecules and materials in more sustainable and greenways. I'm excited to pursue this work with my colleagues across the country and establish Northwestern as a leader in biocatalysis and chemoenzymatic synthesis.
If you were to describe your research to someone outside of Chemistry, what would you tell them?
My group uses inspiration from nature to harness novel ways to create new molecules for medical applications. We focus on bioactive materials found in nature as leads for innovative medicines while also exploring nature's catalysts (enzymes) in creative ways to build these molecules.
What is something that is not on your CV that you would like our newsletter audience to 
know?
I like to cook (of course!) and I'm passionate about being outdoors and experiencing natural environments across North America. I love Chicago, but my time away from campus typically involves getting as far away from the city as I can. When I'm traveling, I think about my science in new ways, meet wonderful people, and see some amazing scenery!
Back to top