Karl A. Scheidt
Professor
B.S.: University of Notre Dame 1994
Ph.D.: Indiana University 1999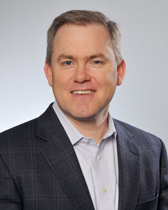 847-491-6659
Silverman 3613
Program Assistant: Feda Jarad
Affiliations
Chemistry of Life Processes Institute (CLP)
Research Statement
Our collaborative and interdisciplinary program is at the forefront of the discovery of new catalytic reactions and their application in medicine and energy. Specifically, we have pioneered the use of small organic molecules as catalysts in a multitude of high value chemical transformations. These processes provide new avenues for molecular construction and offer sustainable advantages to established transition metal catalyzed approaches. In the realm of therapeutic translational science, we are creating new routes to natural products and related analogs with promising activities against cancer and central nervous system disorders.
Selected Publications
Lee, A.; Zhu, J. L.; Feoktistova, T.; Brueckner, A. C.; Cheong, P. H.-Y.; Scheidt, K. A.* "Carbene‐Catalyzed Enantioselective Decarboxylative Annulations to Access Dihydrobenzoxazinones and Quinolones," Angew. Chem. Int. Ed. , 2019, 58, 5941-5945
Betori, R. C.; McDonald, B. R.; Scheidt, K. A.* "Reductive Annulations of Arylidene Malonates With Unsaturated Electrophiles Using Photoredox/Lewis Acid Cooperative Catalysis," Chem. Sci. 2019, 10, 3353-3359.
Maskeri, M. A.; O'Connor, M. J.; Jaworski, A. A.; Davies, A. V.; Scheidt, K. A.* "A Cooperative Hydrogen Bond Donor/Brønsted Acid System for the Enantioselective Synthesis of Tetrahydropyrans," Angew. Chem. Int. Ed. 2018, 57, 17225-17229.
McDonald, Benjamin R.; Scheidt, K. A.* "Intermolecular Reductive Couplings of Arylidene Malonates via Lewis Acid/Photoredox Cooperative Catalysis," Org. Lett. 2018, 20, 6877-6881.
Schwamb, C. B.; Fitzpatrick, K. P.; Brueckner, A. C.; Richardson, H. C.; Cheong, P. H.-Y.; Scheidt, K. A.* "Enantioselective Synthesis of α-Amidoboronates Catalyzed by Planar-Chiral NHC-Cu(I) Complexes," J. Am. Chem. Soc. 2018, 140 (34), 10644-10648.
Xu, L.; Gordon, R.; Farmer, R.; Pattanayak, A.; Binkowski, A.; Huang, X.; Avram, M.; Krishna, S.; Voll, E.; Pavese, J.; Chavez, J.; Bruce, J.; Mazar, A.; Nibbs, A.; Anderson, W.; Li, L.; Jovanovic, B.; Pruell, S.; Valsecchi, M.; Francia, G.; Betori, R. Scheidt, K.; Bergan, R.* "Precision therapeutic targeting of human cancer cell motility," Nat. Commun. 2018, 9, 2454.
Lee, A.; Betori, R. C.; Crane, E. A.; Scheidt, K. A.* "An Enantioselective Cross-Dehydrogenative Coupling Catalysis Approach to Tetrahydropyrans," J. Am. Chem. Soc. 2018, 140 (20), 6212-6216.
Uno, B. E.; Dicken, R. D.; Redfern, L. R.; Stern, C. M.; Krzywicki, G. G.; Scheidt, K. A.* "Calcium(II)-catalyzed enantioselective conjugate additions of amines," Chem. Sci. 2018, 9, 1634-1639.
Hovey, M. T.; Cohen, D. T.; Walden, D. M.; Cheong, P. H-Y.; Scheidt, K. A. "A Carbene Catalysis Strategy for the Synthesis of Protoilludane Natural Products," Angew. Chem. Int. Ed. 2017, 56, 9864-9867.
Deibler, K. K.; Mishra, R.K.; Clutter, M. R.; Antanasijevic, A. Bergan, R.; Caffrey, M.; Scheidt, K. A. "A Chemical Probe Strategy for Interrogating Inhibitor Selectivity Across the MEK Kinase Family," ACS Chem. Biol. 2017, 12, 1245-1256.
Selected Honors/Awards
2017 - Clarivate Analytics Highly Cited Researcher
2016 - Fellow, Royal Society of Chemistry (RSC)
2016 - Clarivate Analytics Highly Cited Researcher
2015 - Thomson Reuters Highly Cited Researcher
2015 - Northwestern University Graduate School Faculty Award for Diversity
2010-2014 - Dow Chemical Company Research Professor in Chemistry
2012 - Japanese Society for the Promotion of Science (JSPS) Invitation Fellowship
2012 - Fellow, American Association for the Advancement of Science (AAAS)
2011 - Jeremiah P. Freeman Lecturer, University of Notre Dame
2009-2012 - Alumnae of Northwestern University Teaching Professor
2009 - Organic Syntheses Distinguished Lecturer, University of Toronto
2008-2010 - Irving M. Klotz Professor of Chemistry 
2008-2009 - GlaxoSmithKline Scholar Award
2007-2009 - Alfred P. Sloan Fellow
2007 - AstraZeneca Excellence in Chemistry Award
2007 - Novartis Chemistry Lecture Award
Back to top