Michael Gerty
Senior Manager of Laboratories and Facilities
MBA: Southern New Hampshire University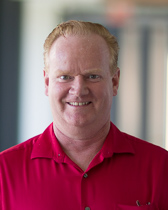 Biography:
Serving as the Senior Manager of Labs and Facilities in the Department of Chemistry at Northwestern University, Mike oversees safety, space utilization planning and facilities maintenance and upgrades.
Prior to joining Northwestern in 2017, Mike served in the United States Navy for 20 years. During his time in the Navy Mike had a wide variety of roles. Mike's core career was a member of the Navy's construction unit, the Seabees. He orchestrated the day to day operation of a construction crews independently deployed throughout the world in support of forward deployed troops. Mike also conducted employee training, mentoring, and performance evaluation. Mike is a qualified Construction Safety Inspector and Construction Quality Control Inspector.
Mike's last duty station in the Navy was at the Navy's only boot camp, Great Lakes, IL. where he directed a staff of experienced trainers in the onboarding of 37,000 employees annually. Collaborated with multiple functionalities to develop, implement, and improve standard operating procedures for processing new employees through indoctrination training, medical screening, administrative and pay system enrollment, housing assignment, and uniform issuance. 
Back to top